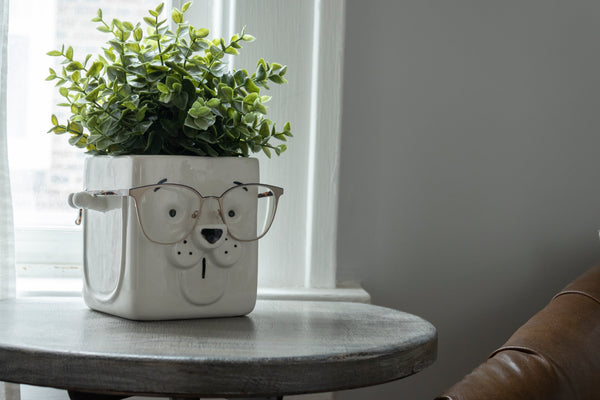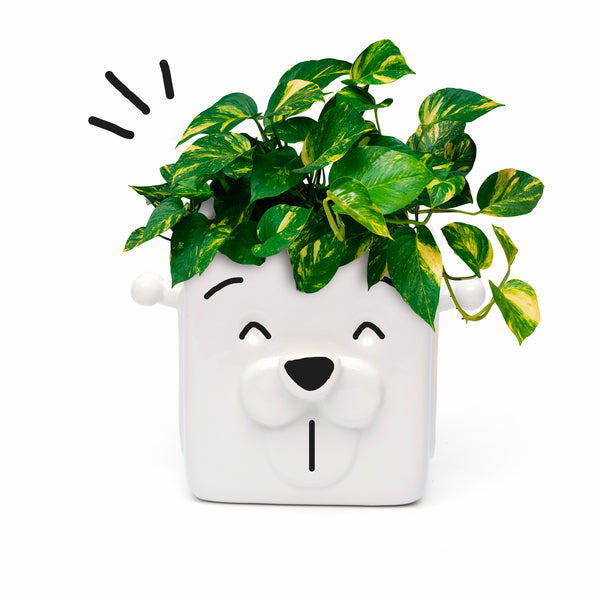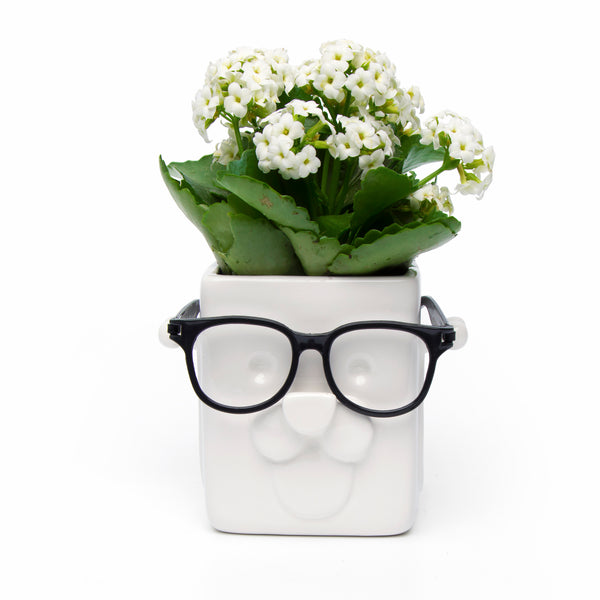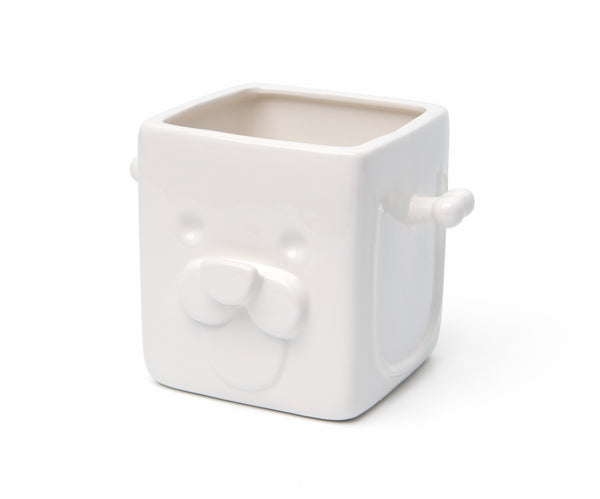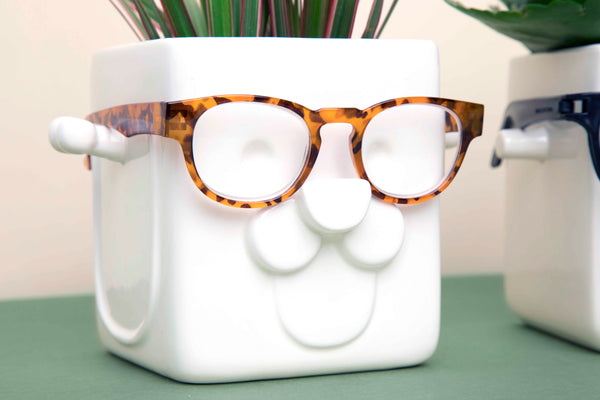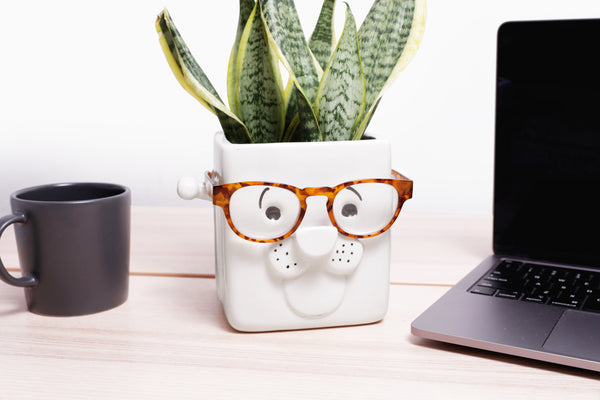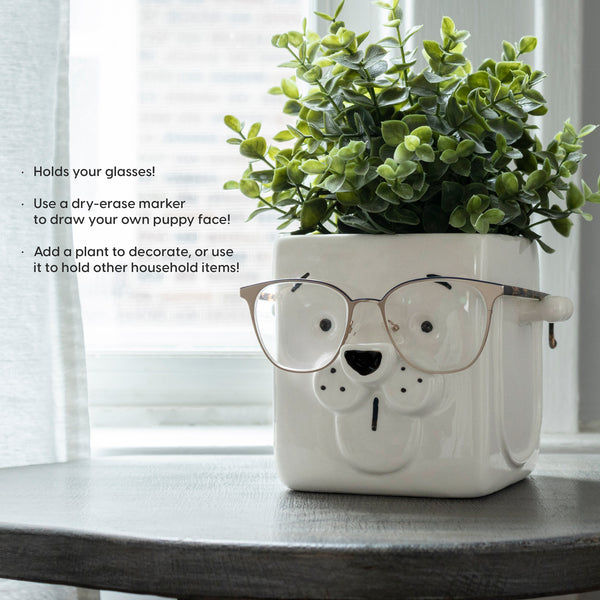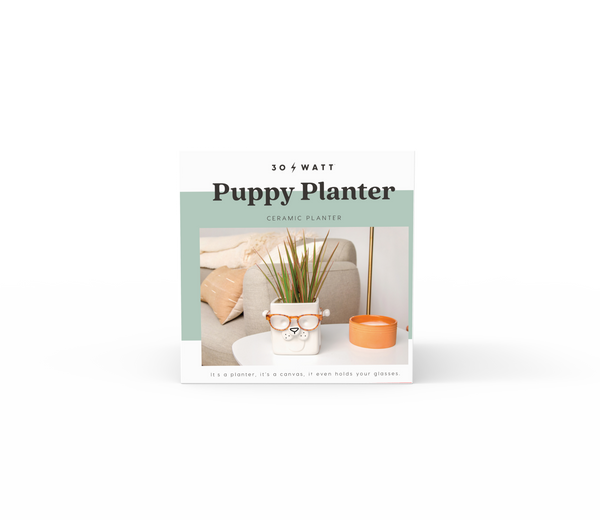 Who says your love of plants and love of dogs have to be mutually exclusive? Our novelty Puppy Planter gives your houseplants the canine look they deserve with a ceramic snout you can stash your glasses on. Grab a dry erase marker to really bring your "pet plant" to life with customized coloring and drawing on the glossy surface.
The box contains one ceramic planter. Inside planter dimensions are 4.33" x 4.33" x 5". Includes drainage hole.
Help a Puppy Planter find its forever home today!