All the cool birds in your neighborhood will come "flocking" to this trendy feeder in your yard. With an easy-to-install hanging cable and the ability to hold up to 44 ounces of birdseed, it's perfect for coffee-shop lovers looking to play barista for their fowl neighbors.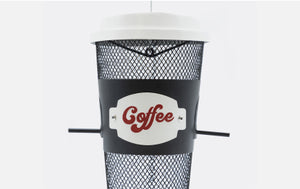 No need to relocate.
The feeder is made from durable material to withstand all
weather conditions, all year long.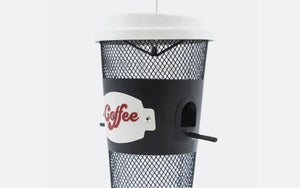 Opening soon.
Your feathered friends won't have to wait too long. Just hang up
the feeder with the included 12" hanging cable and you're ready to
serve.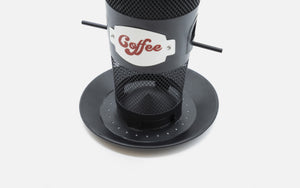 Keep those "beans" dry.
Includes small drainage holes on the bottom of the tray to avoid
puddles in the seeds.
Never run out.
It can hold up to 44 ounces of birdseed, which is a venti in the
vertebrate world.